Find the deposit bank details on the [Fiat Deposit] page.
Steps:
1. Go to [Asset] and click [Fiat Deposit].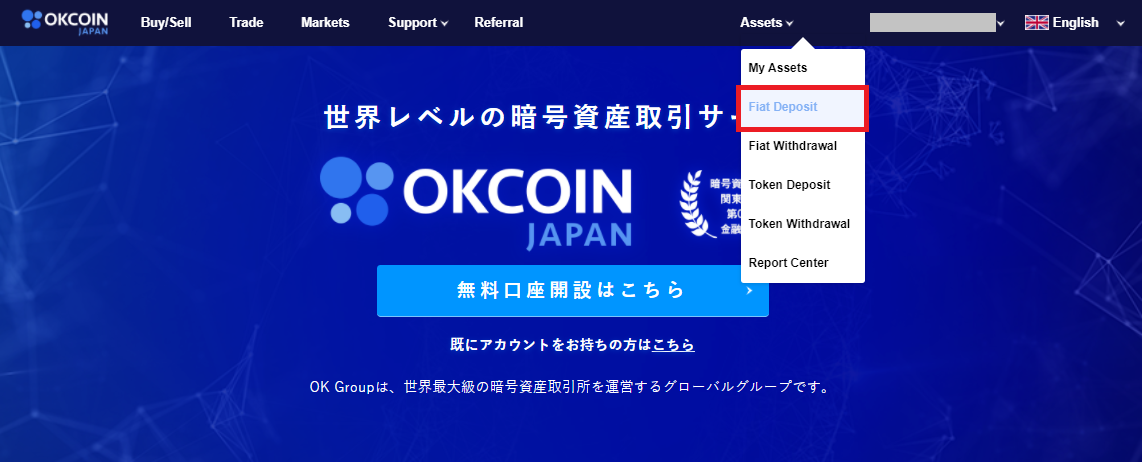 2. Press [Deposit] button and select [Yes] in the pop-up.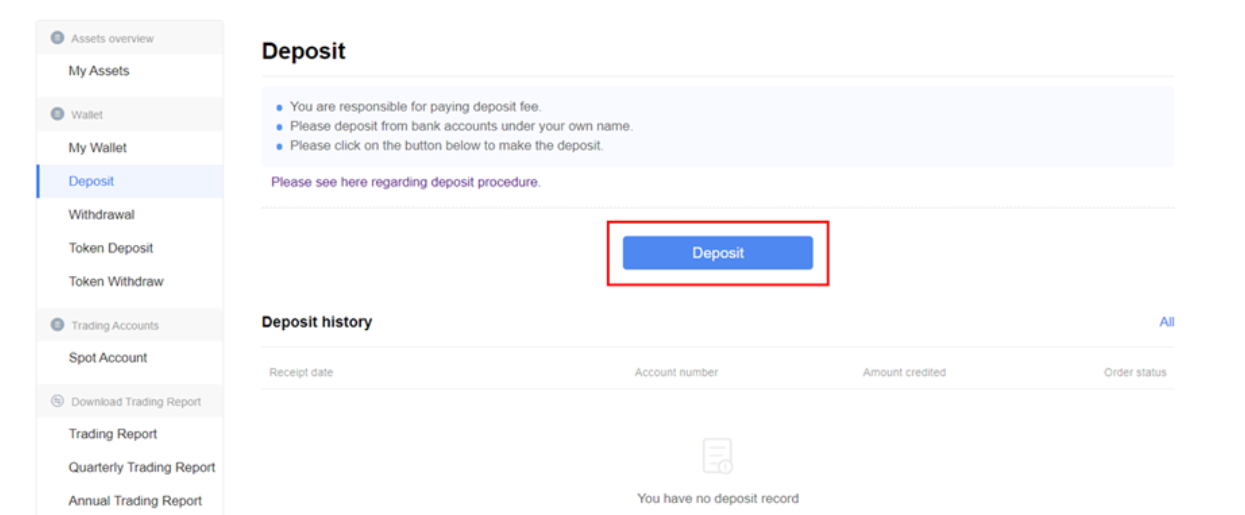 3. Bank account details should be displayed on the page.
Click [Send Mail] if you would like to save the bank details in registered email.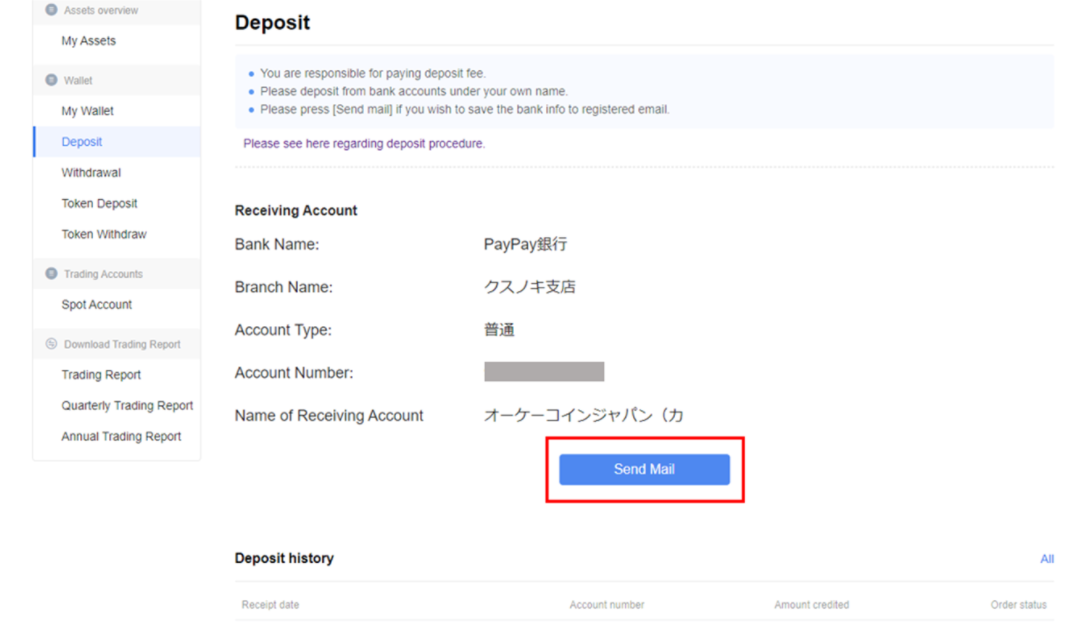 Caution:
※Please deposit from bank accounts under your own name.
※You are responsible for paying deposit fee.
※Please check your spam box if you did not receive the email.