Apply withdrawal request on the [Fiat Withdrawal] page
1. Go to [Asset] and click Fiat Withdrawal.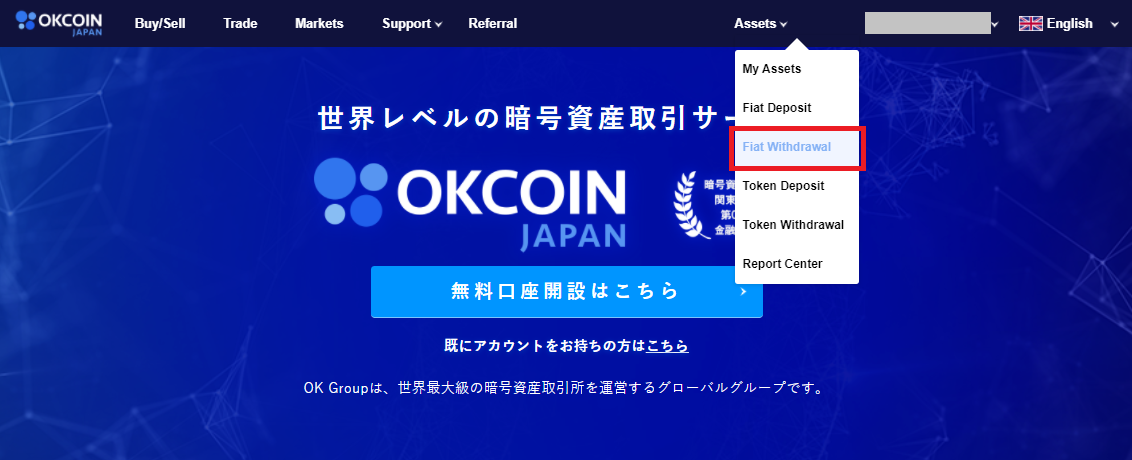 2. Input withdraw amount. (above 1000 yen)
3. Input email code and fund password, click [confirm].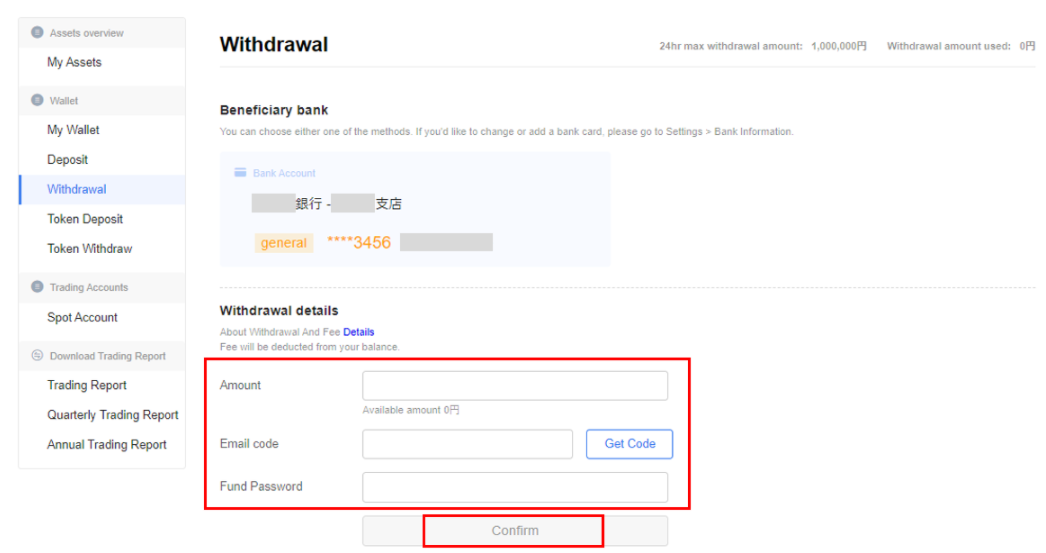 4. Confirm again the application details , input verification code and click [Submit].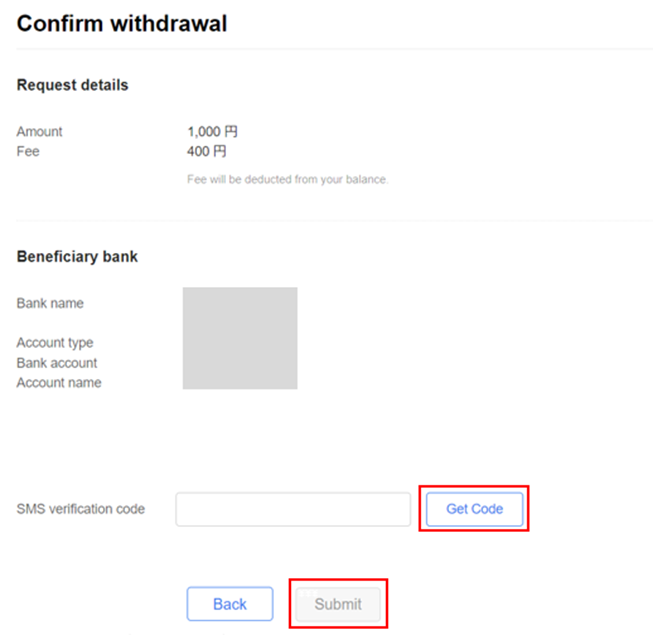 Caution:
※Please check your withdrawal fee according to the Fee Table.
※Any bank fees are not covered if the transaction is failed by wrong/insuffient bank details.