Find deposit address on the [Token Deposit] page
Caution:
※ Addresses are different depending on the token type, please double check your inputs.
※ We do not support deposits generated from Smart Contact.
1. Go to [Asset] on the home page and click [Token Deposit].
2. Select the token type you wish to deposit to.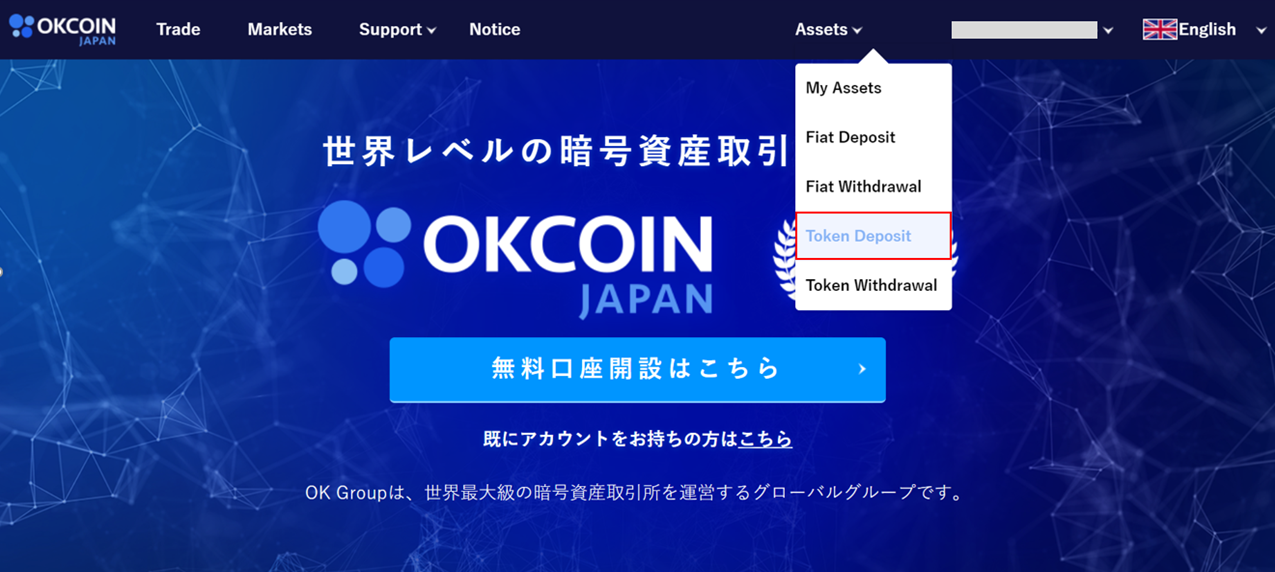 3. Deposit address should be displayed on the page.
4. confirm the address or scan the QR code.
Once the transaction is being processed, go to [My Wallet] page to confirm your new balance.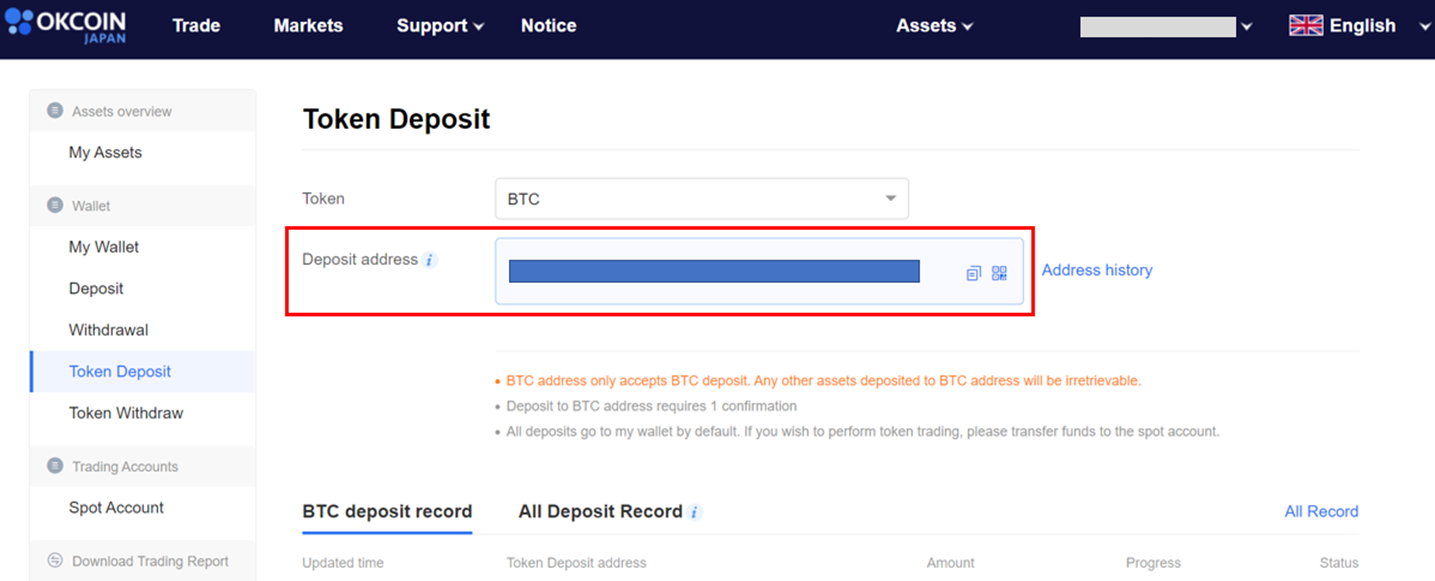 Note:
※All deposits go to my wallet by default. If you wish to perform trading, please transfer funds to the spot account.