■Sell cryptos at [Buy/Sell]
1.After login to your account, click on "Buy/Sell" at the top of the screen.

2.Enter the [Buy/Sell] page and click "Buy/Sell" on the right side.
3.
①Click [Sell] on the popup
② You can enter the amount you want to receive in JPY in the middle of the popup.
* Alternatively, you can click 「⇄OKB」and enter the amount of OKB you want to sell in the middle of the popup.
③Click [Continue].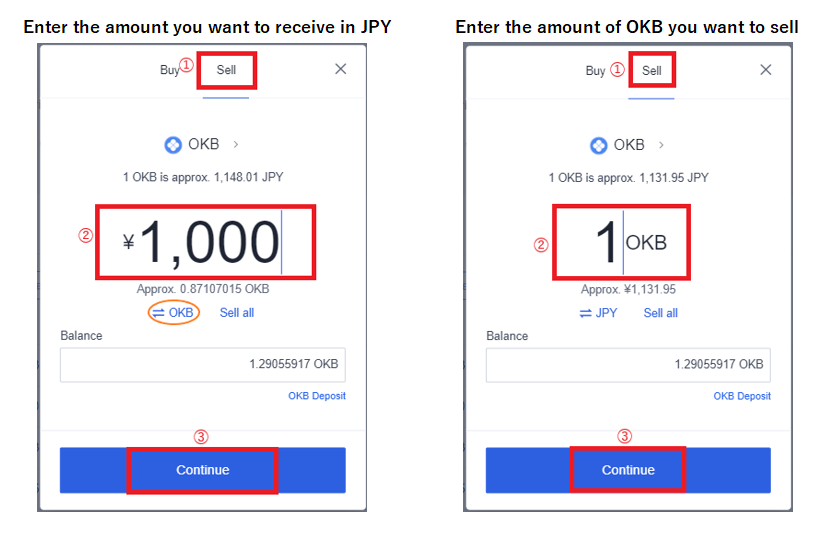 4Click [Place your order].
(*The current price and quantity may vary depending on market conditions and other factors.)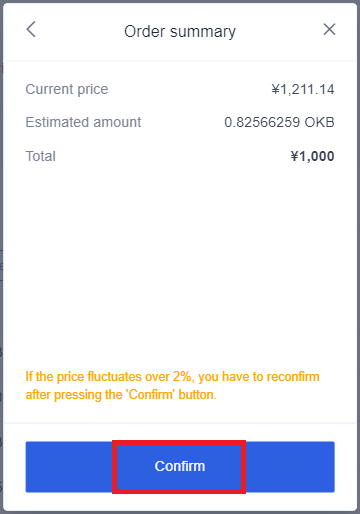 5. Click [Finish]. Selling completed.